Regular price
$224.50 AUD
Regular price
$449.00 AUD
Sale price
$224.50 AUD
Unit price
per
-50% OFF
Sold out!
Want to get 15% off? Join the CLUB CHUFFED!

Join the coolest club on 8 wheels, and enjoy 15% off this order and all others for a year! Plus exclusive gifts & benefits. Find all about it here.
SKATES THAT SUPPORT SKATERS!
These roller skates feature:

100% genuine suede upper. 
Retro padded lining & tongue for ultimate comfort and minimal break in period.
Cushioned insole.
Aluminium alloy eyelets and plate.
Adjustable polyurethane toe stop.
White 58mm 82a polyurethane wheels.
ABEC 7 bearings.
If you would like to skate in the skate park, we recommend adding Brunny Blocks to your skates before checkout.  
Protect your skates! Grab some Sphinx Toe Guards or Tuff Toe 
These skates feature a roller skate boot with medium support. They are an ideal lifestyle skate, perfect for those who want to have a quality skate from the get go. The Crew Collection Skates are also good for intermediate and advanced roller skaters who prefer a roller skate boot that allows more ankle movements and overall comfort. 
Inspired by Sophie Pizzuto
A royalty from every set of Wild Things purchased goes directly to Sophie, and $10 goes to Sophie's not-for-profit organisation of choice, Orange Sky Australia.  
Wild thing, you make my heart sing!
These tiger orange roller skates are part of our Chuffed Crew collection and are inspired by the very groovy Sophie Pizzuto. She might seem shy, but inside there is a wild skate animal just waiting for night to fall so it can be unleashed. The orange suede outer is contrasted against a black sole, eyelets, and laces, while inside there is a 70's inspired animal print lining with flower decals for ultimate nostalgic vibes.
Get behind Sophie and this great cause when you purchase a set of Wild Things! 
Size Guide

We strongly recommend measuring your foot for the best fit.

To measure your foot, trace around your largest foot on a piece of paper while wearing a sock, then measure from the heel to the tip of the biggest toe with a ruler. You don't need to size up for width as the toe box is quite spacious. 

.

.

Please note not all models run in all above sizes. Refer to product page to know the specific sizing on each Chuffed Skate model.
Shipping

We ship all orders placed before 5pm on business days either the same business day or next business day. However, during unusually busy periods we will ship within 3 business days. All orders are sent by regular post unless otherwise specified. If you'd like to upgrade your shipping service send us an email!
Return policy

PLEASE NOTE: We do not offer refunds. Please choose carefully. There are no exchanges on international sales, and the customer is responsible for any import duties imposed by their country. 
View full details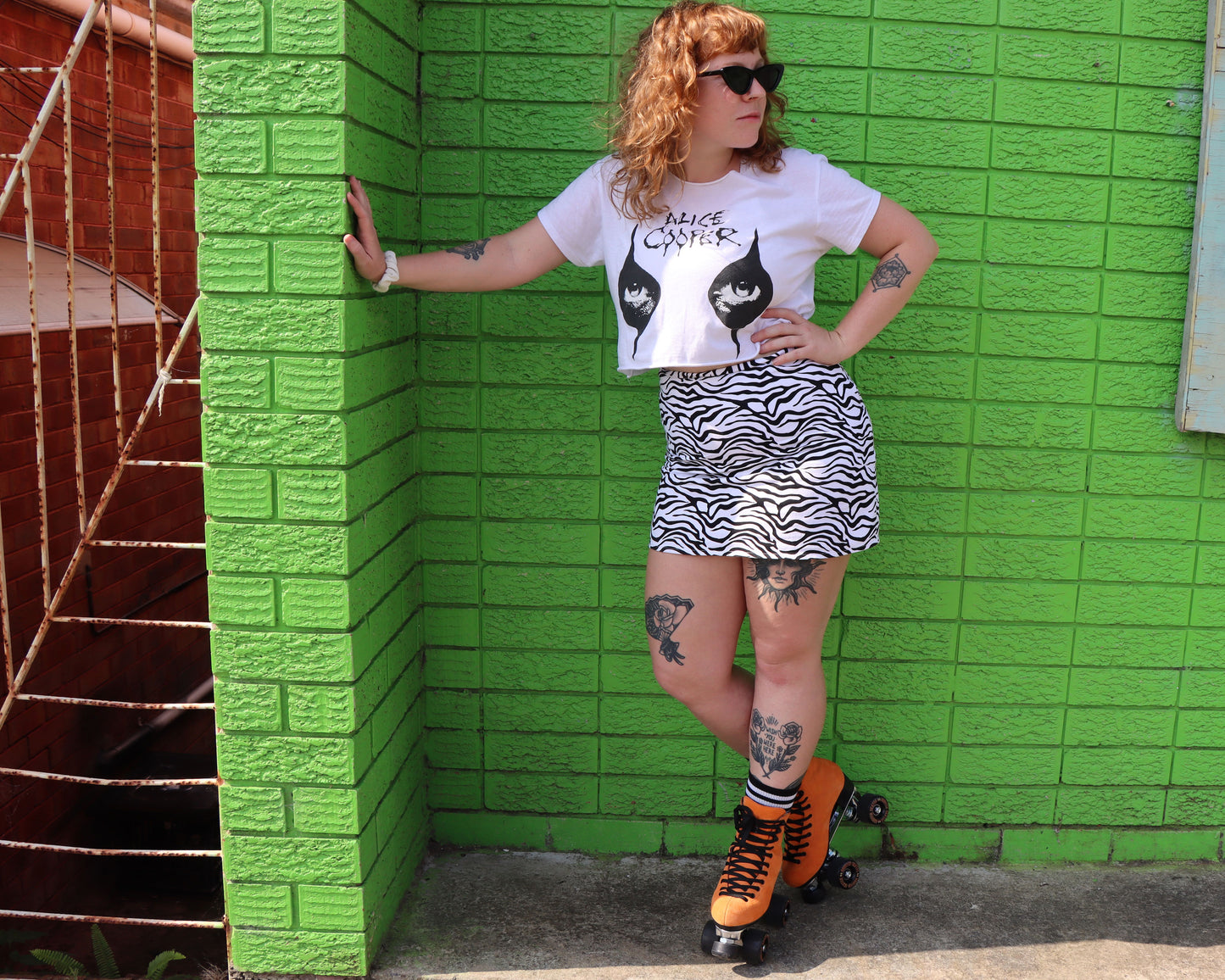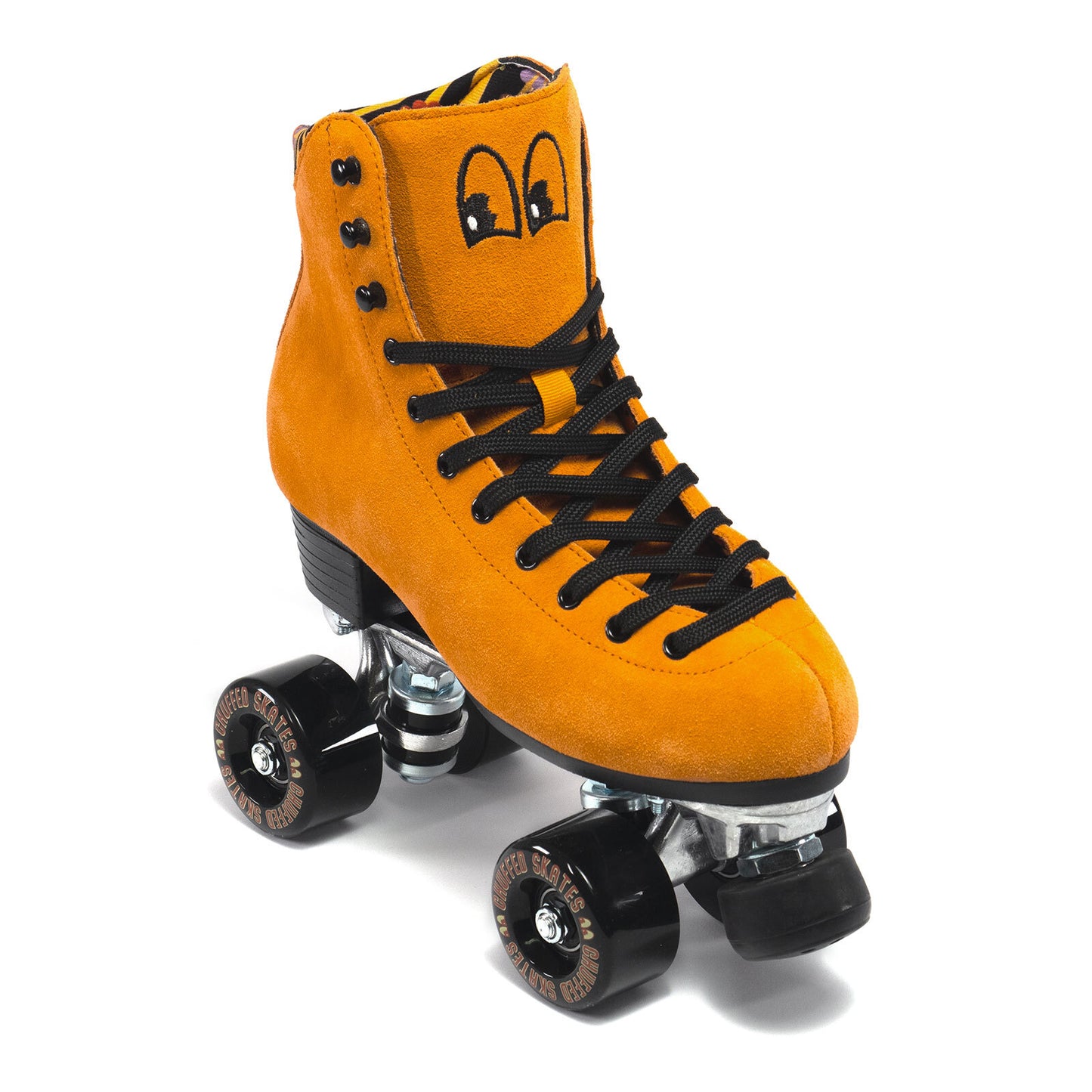 Yeeeeeeeehhhhhhh
YEEEEEEEEEHHHHHHHHH
Totally unreal the quality upgrade from my old skates, they were some janky old Chicago's that served me well for over a year but eventually couldn't take the beating from my trail skating everywhere all the time. THESE bad boys though are the absolute shit, took me like 2 wears to break them in and now im shredding the streets like always with even more confidence:) they feel like a pretty comparable quality boot to Moxi lollies, but about $100 cheaper and these come with a sturdy aluminium stock plate whereas lollies have a nylon stock plate (and its a decent one but like, still nylon, which makes me slightly nervous for heavy park skaters!). I was kind of nervous about the wide toe box because I have weird freaky skinny long feet, but its not really a big issue, I just tie them tight, and I think it's better for them to be a bit wider anyway to accommodate for more people's feet! Only issue i had was when I added the brunny blocks to my order and they came installed but when I tried to loosen the trucks they kept slipping all over the shop, so ive had to do some tinkering to make them stay in place, I think its just 'cause they don't have a lot of sizes of hanger yet! I cut my cushions shorter and put an extra nut in to hold mine still and thats done the trick reaaaaaally well! Learning to slide, yeehaw!
Alsothe seedy lil eyeball design is the damn cutest
Anyway im just very jazzed, thanks for making my fav things I've ever put on my feet xx
comfy and cool
I ordered mine online during lockdown (otherwise I prefer to try footwear on). The sizing guide is great, they fit perfectly and are really comfy! The instructional video is really good too.
Thanks!
Awesome thanks for your feedback. Enjoy your skates
Nothing rhymes with orange
These skates are amazing!!! Fit especially for the wider foot, you can really tell these are a great made product and the care that come with buying from chuffed is great. Highly recommend
Quality gear!
These skates are such great quality.
I also saw them on Instagram.
Comfort and support straight out of the box. I'm over the moon about the Chuffed customer service and highly recommend these skates.
I love supporting companies that giveback. All of the good things!
Thanks so much for your review! We're so glad you love your skates
Love Them
As a beginner who was using impala then upgrade to these. It was night and day differences. I felt like I have more control and found it was easier to move/jump. Glad I found these skates on Instagram.
We're glad you found us too! Happy rolling!